Jake's Page
Sugar Hill Jake, often referred to as "Passe Partout Jake," and "The Blues Dog," was nearly seventeen when he passed away in January 1999. Jake was a cowdog until he was twelve, then he retired from his Louisiana ranch. He settled in Alaska, which he considered 'dog heaven' because he no longer had to worry about fleas or heartworms. Jake was an Ace with cows, when he couldn't push the mothers with calves, he could pull them. And no one could hold or throw a Frisbee out of his reach.
---
<![if !vml]>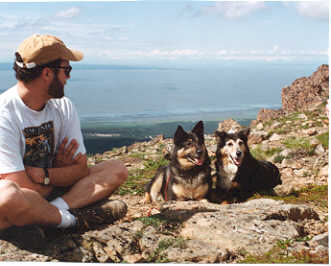 <![endif]>
Rich, Sam, and Jake,
on Flattop Mountain,
Alaska
<![if !vml]>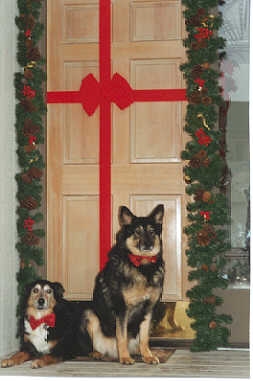 <![endif]>
Waiting for Santa
<![if !vml]>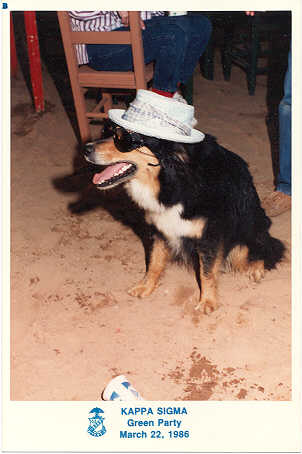 <![endif]>
Trying to meet
girls, at one of
Jon Pellessier's
fraternity parties.
<![if !vml]>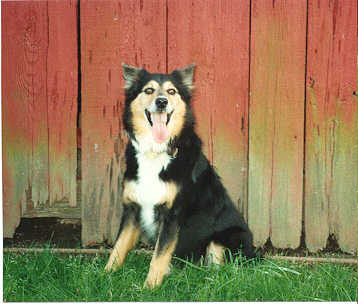 <![endif]>
In front of an
old red barn.
<![if !vml]>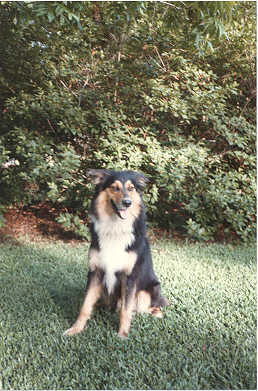 <![endif]>
Hey you!
See if you can throw a
Frisbee that I can't catch!
<![if !vml]>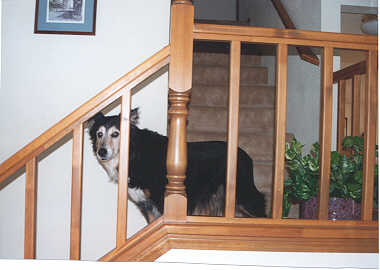 <![endif]>
Do you need anything
while I run upstairs?
---
Updated 5/31/2003